Pig Iron - A Tale of Three Metal Heads!
An English man, an Irish man and a Scotts man decided to form a band... that was in November 1999!
Throughout most of the 1990's "Big" Rich Hind (Bass) and Pete "Yeti" Rutherford (Guitar) had been through a number of bands together, but the chemistry was never quite right. There were covers bands and original bands, one line-up even managed to play a gig!
Following a 3 year break, forced on them by work and other commitments, Rich and Pete decided to give the band one more go and in mid 1999 started making plans. The name had already been picked, now the line-up had to be chosen.
Having ended up gigging with a drum machine last time, Pete decided to make the move from guitar to drums while Rich took up lead vocals, as drummers and vocalists always seemed most difficult to recruit. But now they needed a proper metal guitarist, fast forward a few months...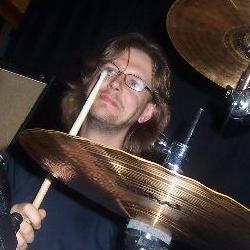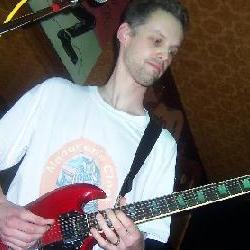 In late October 1999, Rich bumped into Neil "Madbad" Macnab (guitar) while returning a life-sized Viking figure to the Jorvik warehouse (don't ask). Having not seen each other for 8 years there was much catching up, but soon the conversation turned to music and so the line-up was completed.
PIG IRON's first jam session soon followed and serious rehearsals began in January 2000. The first set of songs to be learned included Black Sabbath's Paranoid, Motorhead's Bomber, Budgie's Crash Course in Brain Surgery and Deep Purple's Black Night. These are still favourites in the live set.